"He was moreover a fifer in the National Guard -- to escape his turn of sitting up all night in a barrack-room. Bureaucracy." - de Balzac, Honore
Alonzo Draper's Fife Melodies
Alonzo Draper was born on July 10, 1805 in Boxborough, Massachusetts. As a young lad, he developed an affinity and talent for music, learning piano and a variety of wind instruments, including the fife. He began to teach his craft at an early age, later moving to Boston, where he continued to provide lessons for the citizens of that locality. A skilled composer as well, he wrote and arranged music for many military orchestras.
In 1855, he created Draper's Fife Melodies, a collection of 146 Quicksteps, Hornpipes and Marches, over 40 pages. In 1857, he republished the same book, with the addition of the Camp Duties, as Fife Without a Master. Both books were quite popular and there can be little doubt that they went off to war in the kit of many field musicians, Union and Confederate alike.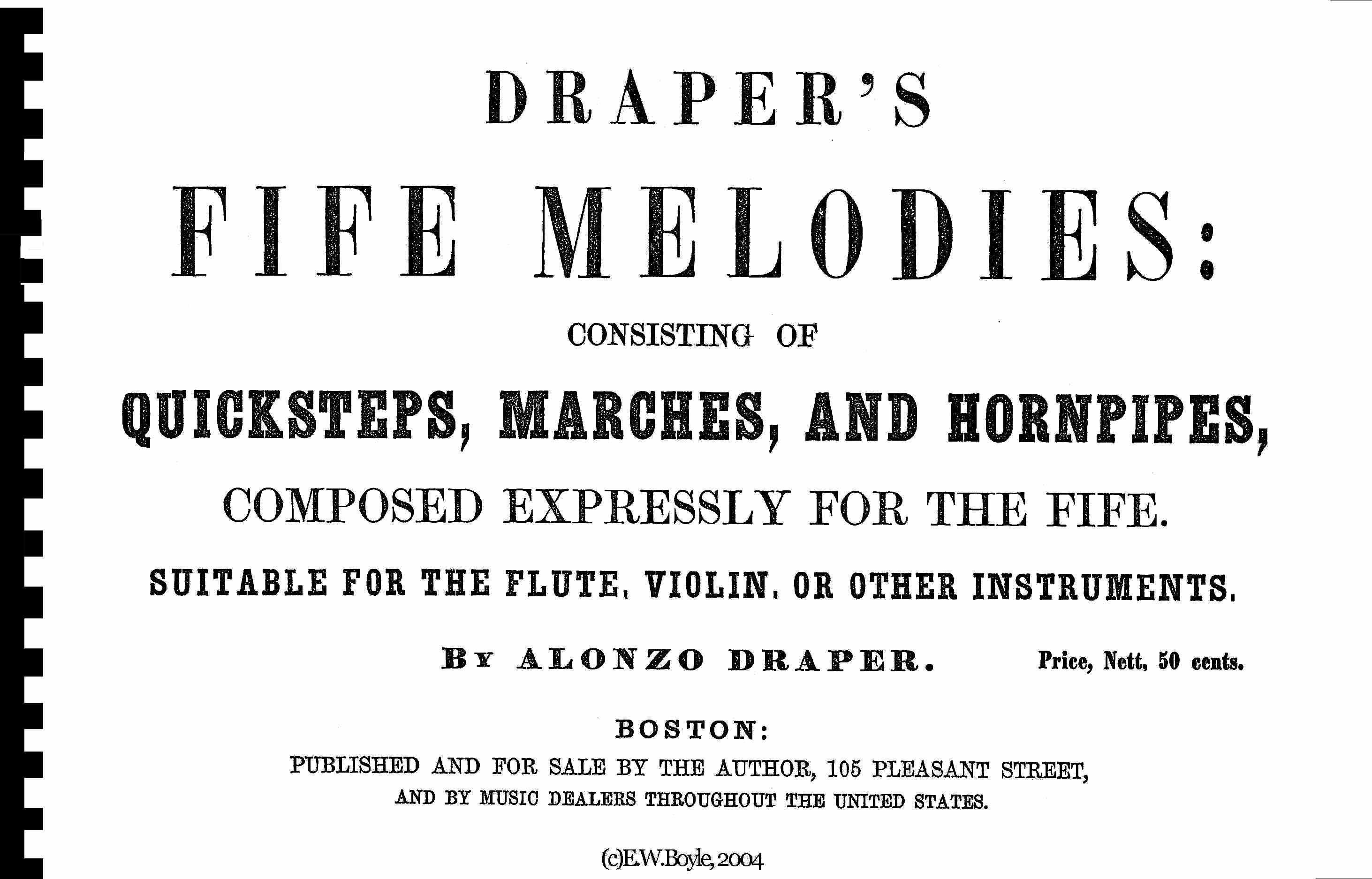 For the serious reenactor who is bored with the same old tunes, this book is a fine resource for mid-19th century music, most of which has probably not been played for over a century. Difficulty ranges from fairly easy to extremely challenging. It is perfect for reenactors of both North and South. It would also be a fine source for a fife and drum corps looking for a stand piece that will easily provide a "difficulty of piece" rating of 10, with even the toughest judges. The tune you are listening to right now is National Guard's Quickstep. (Turn speakers on).
As one might easily imagine, a 150 year-old book manuscript can collect a massive amount of dirt, stains, smudges, specks, pollen, folds, rips and tears, dog-ears, etc., making most of the music quite muddy in appearance. Consequently, the entire book has been digitally enhanced to provide easy reading for anyone. The book is plastic web bound for ease of use.
Tunes included are as follows: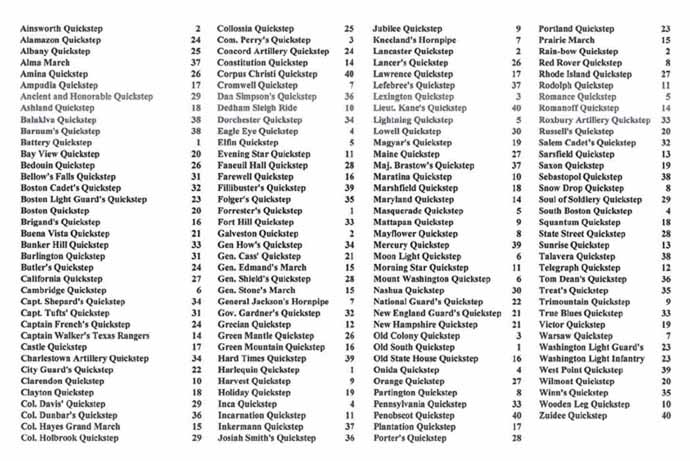 Draper's Fife Melodies is now available from Be A Fifer for $15.95, plus shipping charge.
To order, click on the fife.