A "holster" for your fife?
Many Continental Army musicians' coats from the War of Independence have deep "fife pockets" inside. Civil War frock coats do not. What do most Civil War musicians do with their fifes when they aren't playing? They carry them around in their hand all day or stuff them under their belt! They sometimes break them by sitting on them or even forget where they put them down. This is not a good situation, not good at all!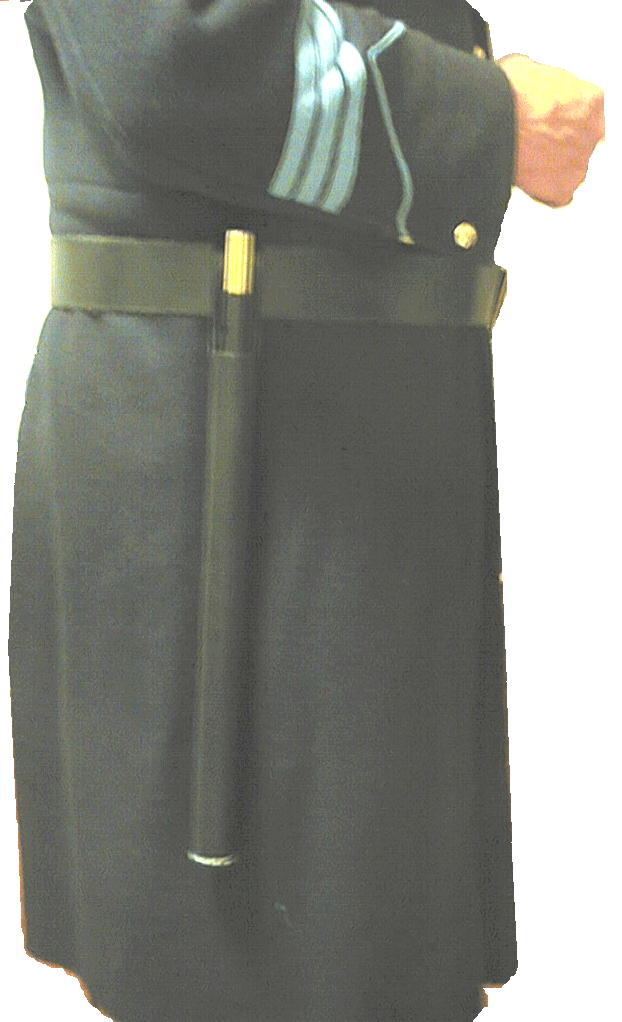 So what's a fifer to do? Get a fife case, a holster in which to keep it when it isn't being played, yet doesn't require fishing it out for use.
Be A Fifer now has a fine one available. Cylindrical in shape and solidly made from quality black leather, with a large belt loop, it will hold and protect a single fife. The case itself is 14 inches long and about 18 inches total, including the belt loop. Not much more to say except that it will cost you $37.95 plus shipping. In stock now.
This fife case, like all products sold by Be A Fifer!, is made in the U.S.A.
In stock again from an American maker. Available for immediate shipment.
Black leather