"Music of '76" "If If you want to hear fife and drum music, go to any little town in Connecticut."
In the early part of the 20th century, this saying was quite true, although it didn't take long
for it to spread accross Massachusetts, Rhode Island, Vermont, New Hampshire, Maine and
New York and New Jersey. Fife and drum had become a phenomenon!
One common problem in the establishment of these new musical organizations was the
availability of fife music and drum beatings. There were very few publications from early
America, and photostatic copiers had yet to be invented.
A first generation American with Swedish roots, Acton Eric Ostling was a composer,
conductor and trombone performer who became very active in musical education, writing
many publications for marching band. He also saw the need for the development of fife and
drum materials to be used to organize and structure nascent fife and drum corps.
The product of his labors was two books, one for the fifer and one for the drummer, so
that they could all perform the same music together. The books, named "Music of '76," were
published in 1939 by the Gamble Hinged Music Company of Chicago, Illinois, well established
today as the Gamble Music Company.
The fife book contains 33 tunes and the drum book has 26, since the same drum beatings
can be used for more than one tune. If one learns the music from these books, he / she will be
welcome in any jam session at any muster or reenactment in the country. The tunes contained
in the collection would be recognized by any experienced fifer, although some of the names
may vary. For example, "Scotch Lassie" is far better known today as White Cockade.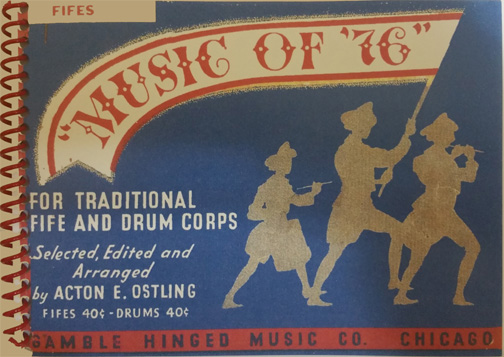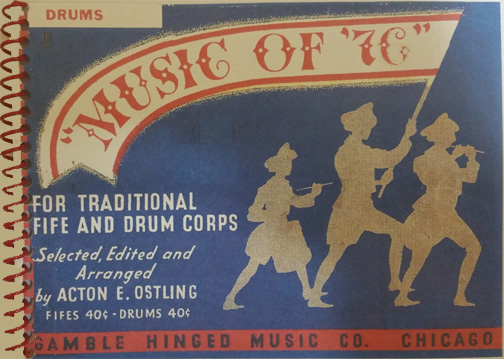 For a new corps that has yet to build a repertoire, the two books are a wonderful asset,
getting both fifers and drummers playing "on the same page," so to speak. For older musicians,
the books will most certainly evoke memories of times past, when they were first starting out.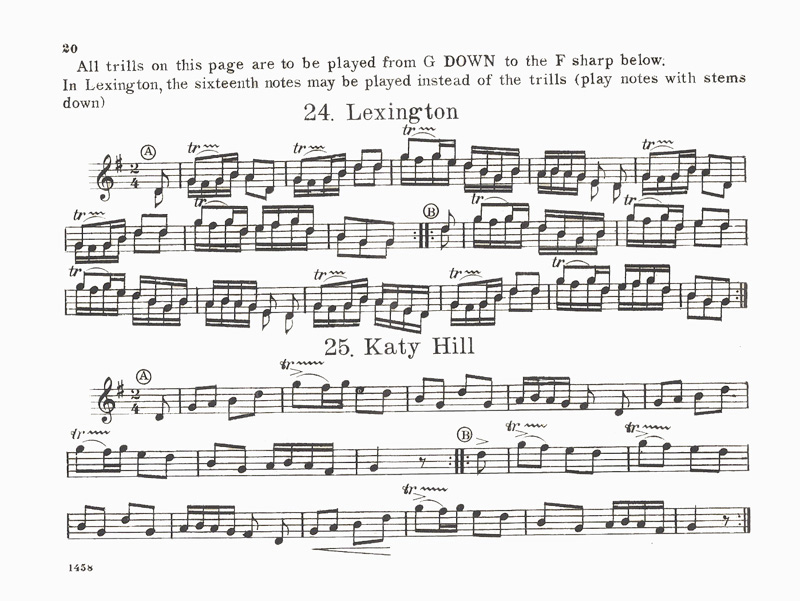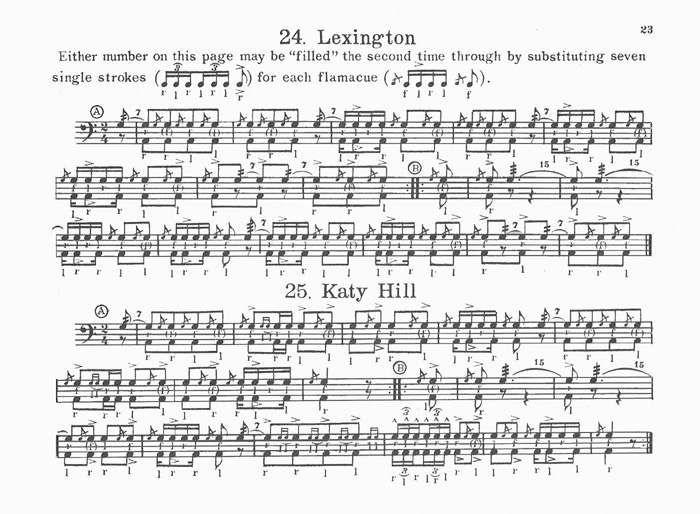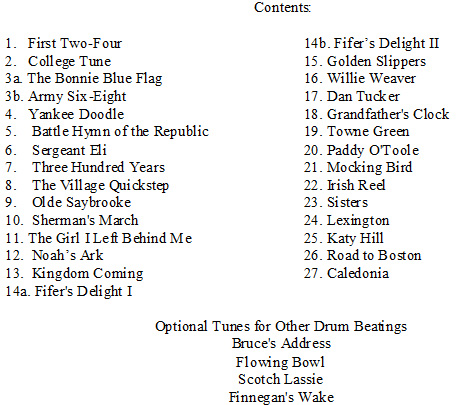 When the books were first published in 1939, they sold for 40 cents each. Corrected for inflation, cost of living, etc. to today's dollars, they would sell today for about $8.00 each. An historical bargain! The two original books were lovingly restored from two well-traveled, badly beaten up original copies. They now have a spiral binding instead ot the staples and tape used on the originals.