Need a fife?
There are lots of places you can get one: on-line auctions, flea markets, antique stores, mail order and new fife makers. Just remember that you probably need a Bb instrument. That's the one that most people play today. The distance between the centers of the blow hole and the last finger hole should be about 10-7/8 inches. Otherwise, you will have a fife for displaying rather than playing.
New wood fifes of any quality will cost at least $100, and can run much higher than that. There are other wood fifes available at lower cost, but you should try to play them first. Some are simply unplayable, brand new and right out of the package. If it is inexpensive and is made of wood, leave it on the shelf.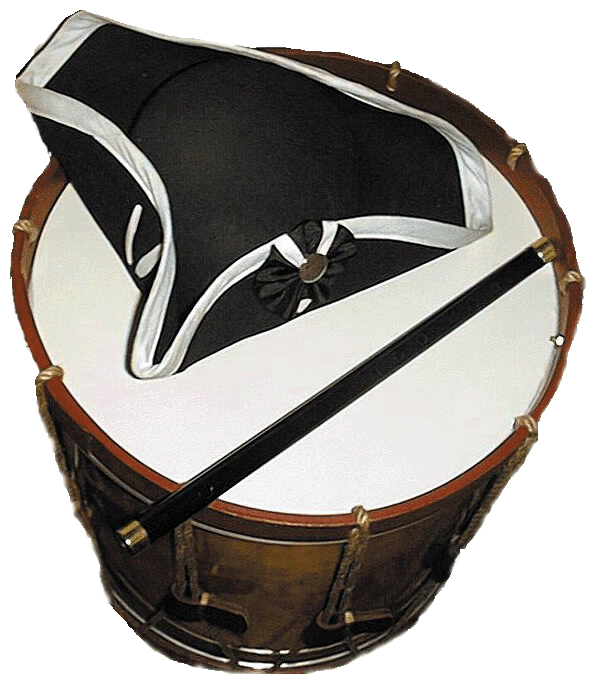 For many years, the fife I have recommended for students is one made of black plastic with brass ferrules and is indestructible unless you close a car door on it. It's about as easy to play as a fife can be and doesn't cost a small fortune. You can always graduate to wood after you have made some progress and are committed to continue. When you are ready to do that, the very best is the Model F fife.
You can get the plastic fife right here for $10.00 plus postage. To order one, click on the fife below.
Available from stock for immediate shipment.