Robbins Drum and Fife instructor
Not much is known about Charles Robbins, the man who created The Drum and Fife Instructor sold under his name in 1812. Published in the same year as Ashworth's "A Useful and Complete System of Drum Beating," it uses the left hand above, right hand below system of scoring drum beatings. It describes the Long Roll, Five, Seven, Nine and Eleven stroke rolls, and then details what he calls "Methods," for drumming common time. There are variations on Single Dragg and Double Dragg. Duty calls, referred to as "Signals" are listed for a variety of requirements, including Adjutant's Call, First Serjeant's Call, Front, For the Front to Advance Quicker, For the Front to Advance Slower, etc, all circa 1812. This is all followed by 90 popular tunes from the period and the duty for the fife, covering reveille and tatoo in detail. The book also contains the mysterious pages 55 and 56 that are missing in most of the copies still in existence today. The book is 64 pages in length.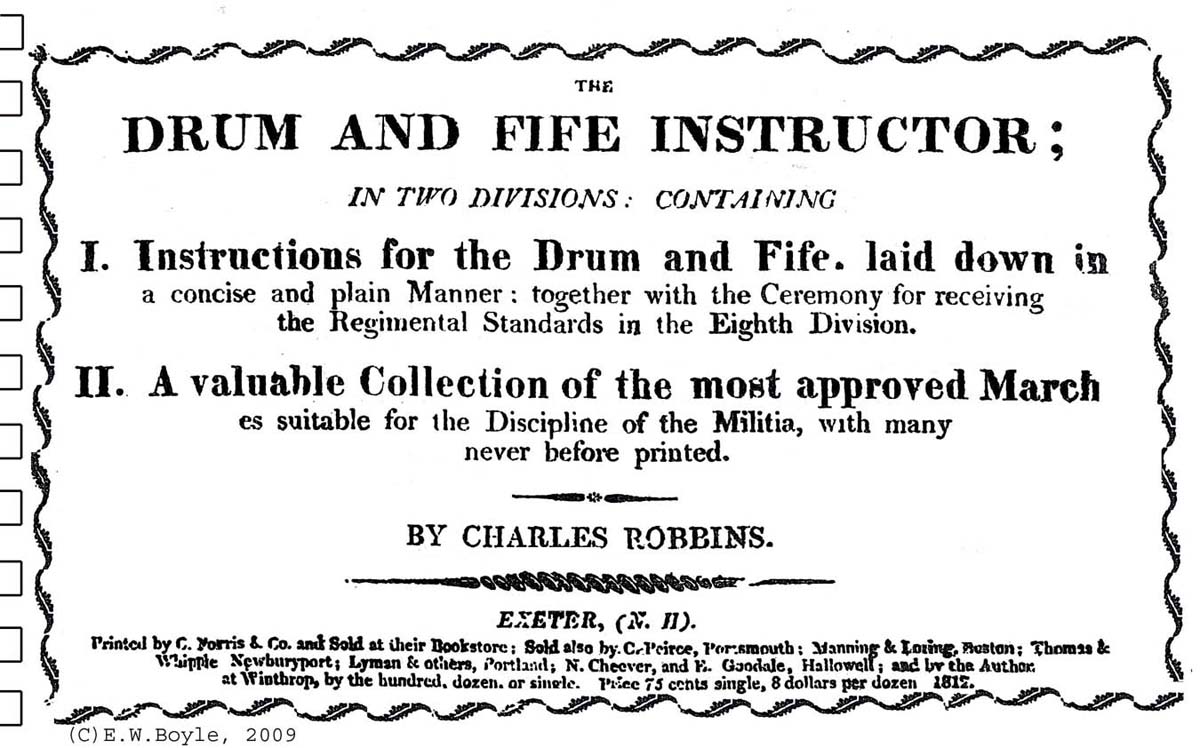 For the modern fifer and drummer, the most fascinating part about this book is the variations. For example, there is a Tune named "Oyster River," which sounds very much like the Oyster River Hornpipe that we play today, but is different in many ways. As a fifer works his way through the book, he sees many tunes with which he is familiar, but isn't. It provides an excellent example of how tunes evolve slowly over time and creation dates become irrelevent.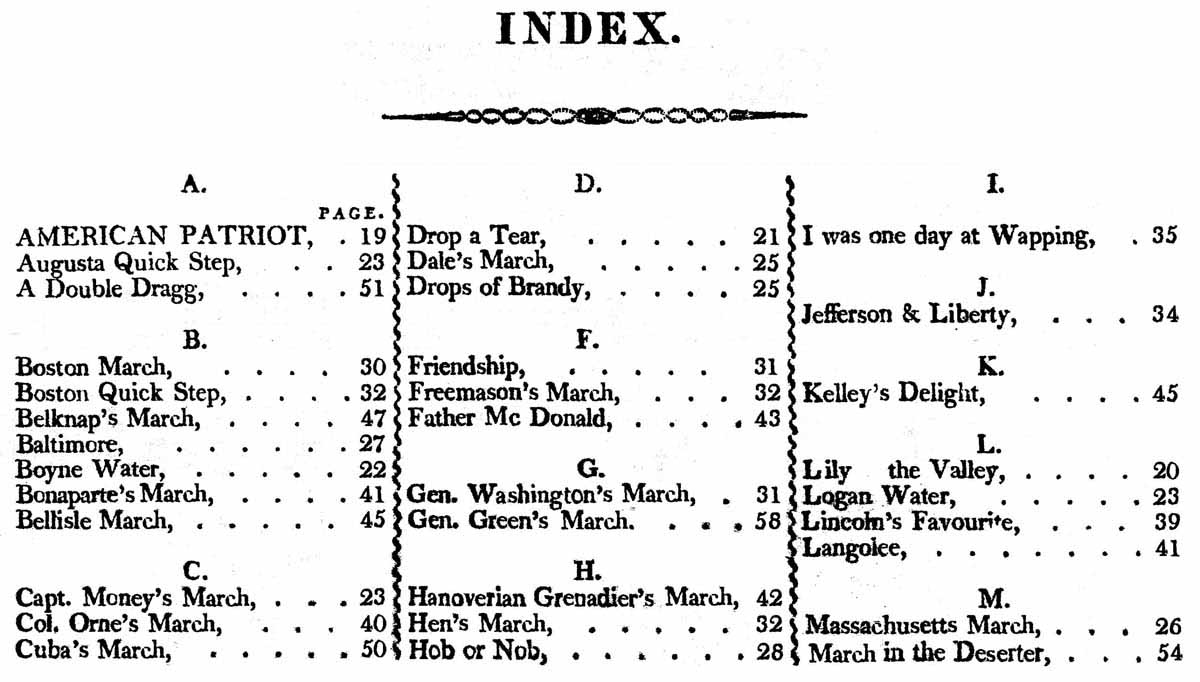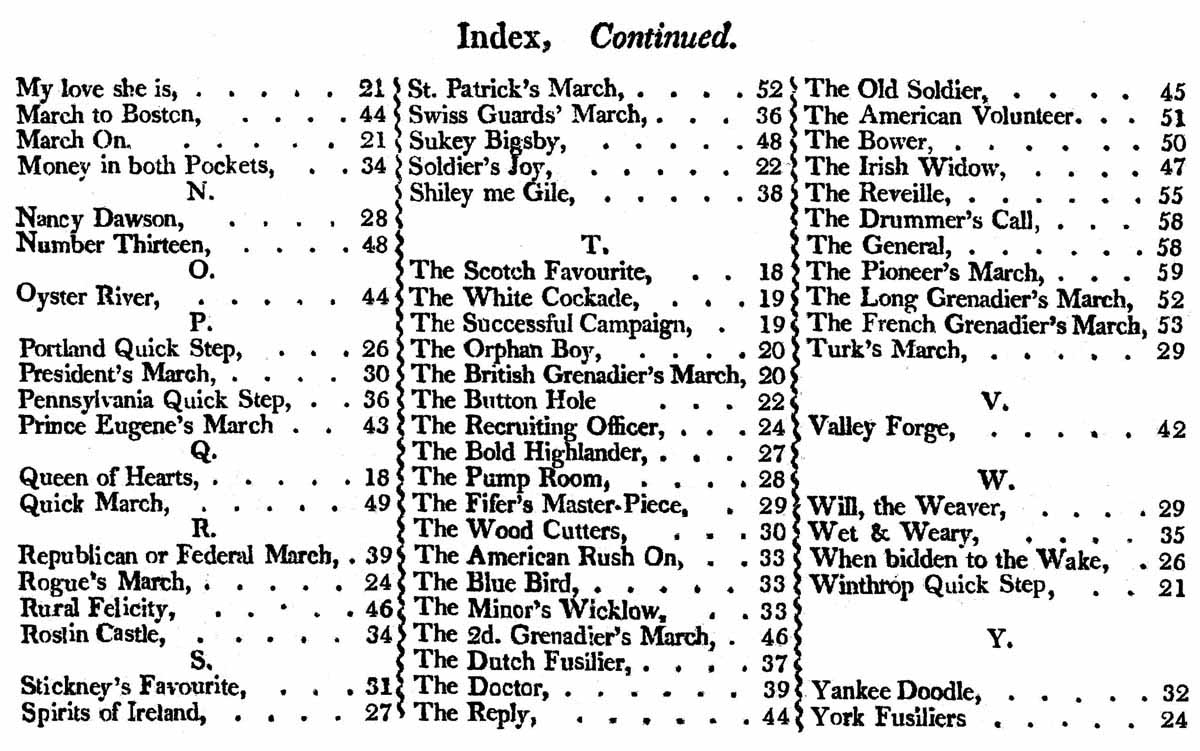 Digitally enhanced from the original and with the original layout, this book is available from Be A Fifer for $14.95 plus shipping. l
or order by mail. Click on the fife.